Need 3D for Visualization, Marketing, AR/VR, Games, Movies, Toys or 3D Printing?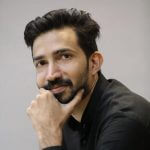 3D technology is increasingly taking on a significant role as a marketing and educational tool for businesses. Therefore it is very important to work with a talented and experienced 3D Artist to maximize the sales, entertainment or educational value of your product and services. I'm Harwinder Singh a 3D Artist from Singapore who lives, eats and breathes 3D!
I have worked at various studios and in various industries as a 3D Modeler, 3D Specialist, 3D Visualizer and 3D Generalist for over 15+ years. In my free time I also work on personal projects this helps to keep my skills up to date with the industry. As a result of my experience and interest I bring a wealth of experience and knowledge into every project.
Companies and clients I've worked for
Lucasfilm Singapore (Industrial Light and Magic , Disney), Tiny Island Production, SAMG Animation Atudio, Agency for Science Technology and Research Singapore (ASTAR), ISOBAR, AsknLearn, Capitaland, Komorebi, URA, Butterbrain and more.
Examples of work I can do for you
– Architectural / Medical / Scientific / Technical 3D Visualization
– Environment / Props / Set Modeling
– Character / creature modeling
– 3D Generalist work for movies
– 3D Modeling for game, AR/VR
– Digital sculpting
– 3D printing
– UV layout / Mapping (eg UDIM )
– Retopo
– Texturing / Lighting / Shading / Lookdev
Main software
3dsmax – Maya – Vray – Redshift – Arnold – Zbrush – Mudbox – MARI – Keyshot – Substance Painter – Substance Designer – Unity3D – Adobe Photoshop – After Effects – Illustrator
Feel free to browse my portfolio page and Contact me when ready to start on your next project! I am available for full-time / contract / on-site jobs as well. Drop me a message.
Harwinder Singh
3D Artist